The American Islamic Congress is a non-religious, civic society organization that provides an alternative Muslim voice for the promotion of civil and human rights through advocacy, engagement and education.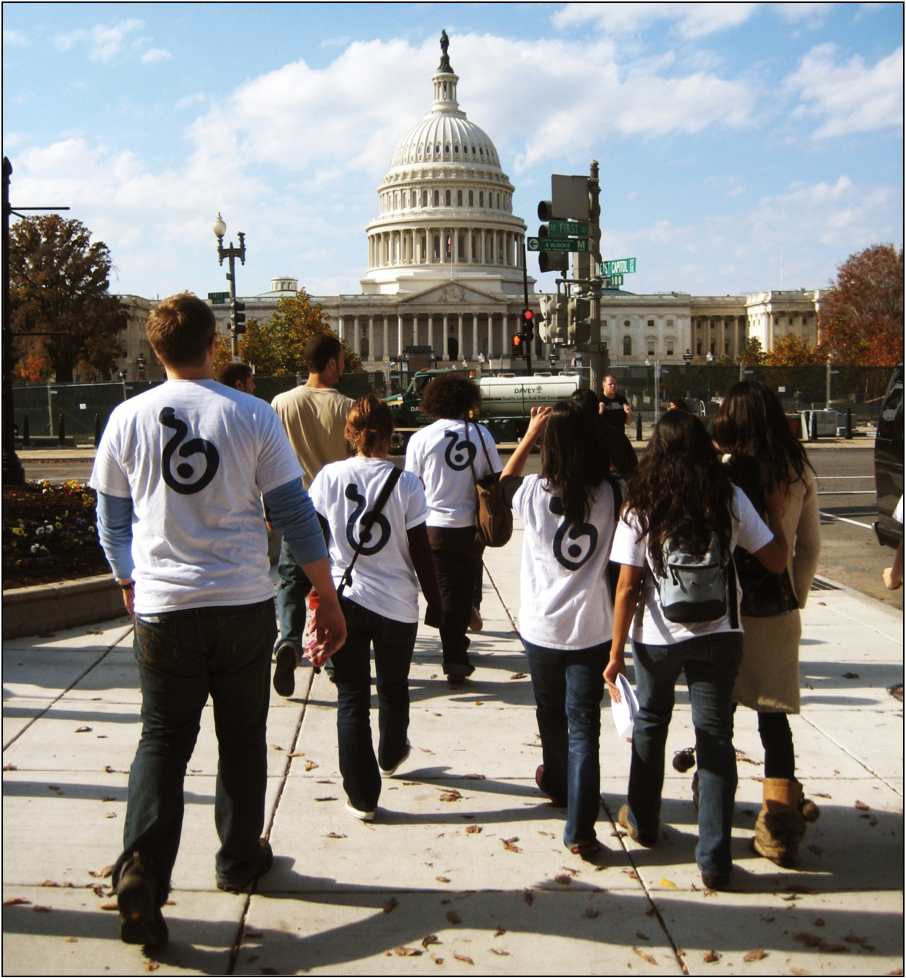 The American Islamic Congress was founded in 2001, in the wake of the September 11 terrorist attack on the United States. AIC was founded by a group of diverse Americans who, in the vacuum of progressive American Muslim voices post-9/11, sought to fill the void. In the immediate time following 9/11, AIC worked to combat negative stereotyping of Muslim Americans, focusing on hate speech and hate crimes against Muslims.
Simultaneously, the organization became a platform for Muslims to speak out against extremism and terrorism conducted in the name of Islam. The work expanded to include human and civil rights issues throughout the Muslim world, specifically the Middle East and North Africa. AIC sought to create an alternative, pluralistic American Muslim voice that incorporates both these domestic and international goals.
In the years since 9/11, AIC has worked to change the discourse both within the American Muslim community and in American society about coexistence, democratic freedom, and humanitarian issues. AIC has done so by organizing numerous interfaith and interethnic events, providing discussion guides and educational curriculum to the public, and launching a student-led initiative in American universities.
A decade and half later, the aim of the American Islamic Congress remains the same: to provide an alternative Muslim voice and civic identity grounded in pluralism and progressive thought to the American society.
With four offices worldwide, AIC is advancing its mission with timely, relevant, and innovative initiatives and programming. AIC supports human rights and civil freedoms through educational programming, advocacy, and civic engagement.
BY WORKING TO BRIDGE THE SECTARIAN, ETHNIC, RACIAL, CULTURAL, AND POLITICAL DIVISIONS WITHIN OUR COMMUNITY, WE ALSO STRENGTHEN AMERICAN SOCIETY.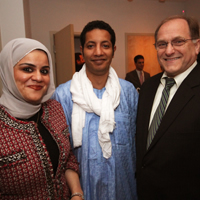 AIC'S STATEMENT OF PRINCIPLES
American Muslims must champion pluralism and condemn all forms of intolerance.
American Muslims have a vested interest in the strength of religious freedom and democracy. We must work to guarantee our equal rights within American society. At the same time, we must condemn hate speech and violence that threaten tolerance and peace, particularly by those individuals defending violent behavior in the name of Islam.
American Muslims must be ambassadors to the Muslim world.
America has been a haven for Muslims, and we must educate the world about the freedoms and coexistence we enjoy here. Virulent anti-American rhetoric and action by radicalized Muslims threatens our country, freedom, and democracy.
American Muslims must recognize and celebrate their own diversity.
The American Muslim community encompasses individuals of diverse backgrounds and belief systems. By working to bridge the sectarian, ethnic, racial, cultural and political divisions within our community, we also strengthen American society.
American Muslims must encourage social and economic prosperity, and protect the rights of minorities in the Muslims world.
In much of the Muslim World, income disparities, high unemployment, economic underdevelopment, and limited individual rights create a fertile ground for despair and extremism. American Muslims are citizens of a nation who enjoy abundant social freedoms and have prospered greatly in the global economy.
We have a responsibility to improve economic conditions and to support freedoms in the Muslim world. Furthermore, American Muslims know first-hand the importance of protecting the rights of minority communities. We must advocate for the civil rights of minorities throughout the Muslim world, particularly minority groups based on gender, race/ethnicity, religion, and politics.