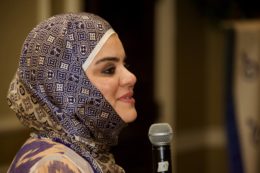 Zainab Al-Suwaij
Co-Founder
Zainab Al-Suwaij is a co-founder of the American Islamic Congress (AIC) and has been its Executive Director since its inception in 2001. In the wake of the 9/11 terror attacks, Zainab left her teaching position at Yale to launch AIC with the mission of building interfaith and interethnic understanding and to represent the diversity of American Muslim life.
Zainab's leadership has expanded AIC into an international organization with six bureaus worldwide, including the U.S., Egypt, Iraq, and newest location, Tunisia.  Her vision for acceptance and understanding in the U.S. is being realized through AIC's growing campus initiative, Project Nur, as well as its Interfaith Councils and groundbreaking Witness Series. Zainab is an outspoken advocate for women's equality, civil rights, and interfaith understanding.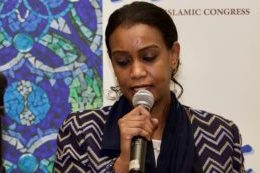 Hana Abdalla
Program Manager
Hana Abdalla is the Program Manager for Project Nur. She has over eighteen years of professional experience in research, education and direct experience working with NGOs and academic institutions. She holds a PhD in Medical Microbiology from Linkoping University in Sweden and she is a Research Associate and Faculty Member of the University of Maryland.
Hana is a member of the Sudanese American Women's Organization, which works to empower women, building their capacities and expand their ability to lead, serve and advance the Sudanese community in the United States.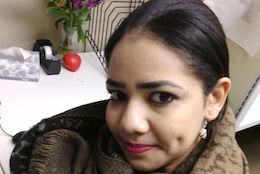 Rowa Kodi
Program Coordinator
Rowa Kodi is a Program Coordinator for Project Nur.  Rowa is an international gender empowerment specialist with proven expertise delivering education, clinical services, policy advocacy, and community-based innovation using participatory approaches. She has more than five years of experience in program management.
Rowa worked for local nonprofit organizations in Sudan, where she focused on providing services for Gender-Based Violence (GBV) victims and provided services for rape victims in ongoing conflict areas. She was also part of the team that developed the national training curriculum for health professionals in service provision for rape victims, in collaboration with UNFPA.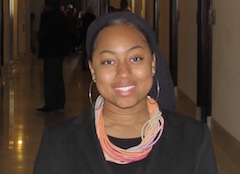 Fajr Malika DeLane
Marketing and Communications Intern
Fajr Malika DeLane is the Project Nur Marketing and Communications/Outreach Intern at American Islamic Congress. Fajr is a Bill and Melinda Gates Millennium Scholar and currently attends Howard University pursuing an International Business major. She is the founder and director of "F to the Third Power: Fun.Fit.Fabulous!" – a health and wellness program initiative for young girls.
Fajr attributes her esteemed promising global leadership skills to both her domestic and international travel as an American youth, where she learned early the value of good character, humility and cultural exchange. She intends to utilize her increased knowledge in business development to further her skills in building creative programming and social and community advocacy platforms.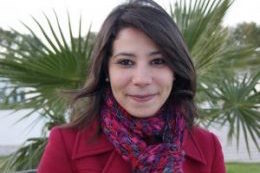 Basma Azizi
Director of AIC's Tunisia Office
Basma Azizi is the Director of AIC's Tunisia Office. Prior to joining AIC, Basma worked for one year as a guest relations specialist at the Moevenpick Hotel Gammarth Tunis. Basma holds a master's degree in literature from the Department of Human and Social Sciences at the University of Tunis as well as a degree in Hebrew language. She comes to AIC with a long involvement in the civil society through several associations and volunteering works.
Basma is the co-founder of Culture for Citizenship and Ambassadors' Institute for Citizenship Associations. She is also a board member in MEPI Alumni Tunisia Chapter.